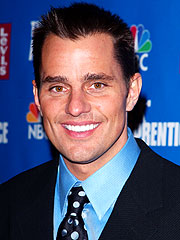 You might be wondering, who is this guy? Some of you might know about him. He is actually the first ever The Apprentice candidate that was hired by Mr. Donald Trump. He was the winner of the first season of The Apprentice.

He is one of my idols in entrepreneur field. Since he became the winner of The Apprentice, he started to be famous and idolised by a lot of entreprenuers around the world. He is a very ambitious man, smart, extraordinary, respected and in demand entreprenuer. He is a true entreprenuer. Since he was 23 years old, he founded the internet-based company, Cigars Around The World in a studio apartment. Today, he successfully brings the company to be a multi-million dollar national operation and he is one of the Board of Directors.
Since he was hired by Donald Trump, he has followed Mr. Trump all over the United States and internationally. He was appointed to oversee one of the Trump projects right after he was announced as The Apprentice winner. Nowadays, he is very active in giving motivation and share his experience with entrepreneurs, students and others around the world. He has done so many events and speak in several countries such as in Malaysia, Ireland, Equador, New Zealand and etc. He has authoured a couple of New York Times best-selling books which talk about business.